The Annual International Dinner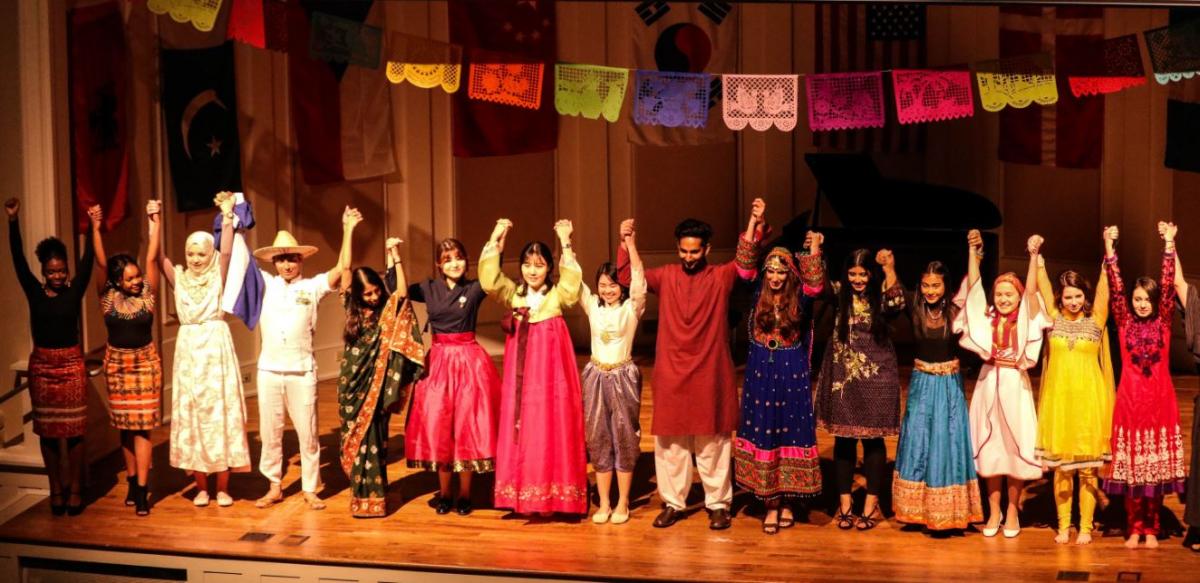 The Annual International Dinner is usually held each March.  Guests enjoy a wide selection of dishes from around the world and a full evening of cultural performances, all prepared by students in the GC International Club.  Held in the beautiful GC Magnolia Ballroom, the dinner begins at 7 p.m. Proceeds from the dinner support scholarships for international students. 
Please visit the GC Internatoinal Dinner website for more information. The 35th International Dinner was held March 7, 2020.
35th Annual International Dinner Recap from Georgia College on Vimeo.
The GC International Club Facebook page has the most recent photos, and the club's Photo Gallery has photos from prior International Dinners. 
International Dinner Photos may also be found in the Georgia College Photo Gallery (2017 and 2020).
Tickets usually go on sale in early February.  Space is limited, and this popular event always sells out quickly, so we encourage you to buy tickets early. For more information, contact the International Education Center located in the historic Bone House, across from the Old Governor's Mansion at 141 S. Clarke Street in Milledgeville, GA.
More information about the next Annual International Dinner will be available in the coming months. 
International Education Center 
intladm@gcsu.edu 
Phone: (1) 478-445-4789 or 478-445-2368
Fax: (1) 478-445-2623
Georgia College
Bone House
141 S. Clarke St. 
Campus Box 049
Milledgeville, GA 31061 USA